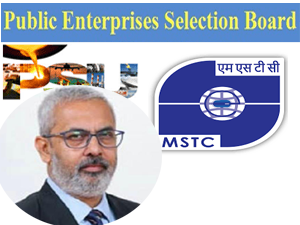 New Delhi (25.09.2023): The Public Enterprise Selection Board (PESB) selected and recommended Manobendra Ghoshal for the post of Chairman & Managing Director, MSTC LTD. Currently, he is working as Executive Director, RITES Limited.
Altogether nine candidates were interviewed at a selection interview held at PESB on Monday.
Subject to requisite clearance and ACC approval, Manobendra Ghoshal will replace S K Gupta who is scheduled to retire on 31 December 2023.