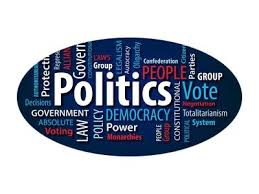 New Delhi (08.07.2021): The NaMo 0.2 government on July 5 announced the creation of a new ministry naming as the Ministry of Cooperation to realise the vision of 'Sahkar se Samriddhi' (prosperity through cooperatives) and Union Home minister Amit Shah has been given charge of this ministry. All these attempts are to bring the growth engine on track.
This is the second such ministry that has been created by the Modi government that was done after it came to power in 2019 while the first being the Jal Shakti ministry in 2019. But unlike the Ministry of Cooperation, it was created by integrating two ministries — Water Resources, River Development and Ganga Rejuvenation, and Drinking Water and Sanitation.
Ministries or departments are created by the President of India on the advice of the Prime Minister under the Government of India (Allocation of Business Rules) 1961, which is part of Article 77 of the Constitution. It is normal practice to create new ministries, disband old ones or merge ministries.
Under the 91st Constitutional Amendment Act 2003, the total number of ministers in the Council of Ministers, including the PM, cannot exceed 15 per cent of the total members of the Lok Sabha. In 2000, the Ministry of Youth Affairs and Sports, which is now headed by Anurag Singh Thakur, was created, which was part of the HRD ministry. Another example was the creation of the Ministry of Skill Development and Entrepreneurship in 2014.
In 2017, the Modi government merged two ministries — urban development, and housing and urban poverty alleviation — to create the Ministry of Housing and Urban Affairs. Ministry of Overseas Indian was also merged by the present dispensation into Ministry of External Affairs.