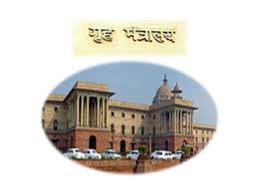 New Delhi (16.10.2021): The exit of three additional secretaries of the MHA in quick succession has become a topic of discussion among officials. All eyes are also focused on their replacement as well.
The lateral shift of additional secretary Ms. Punya Salila Srivastava (IAS:1993:HY) on Wednesday to the PMO is seen as a reward for her good work. She had become the official face of the MHA in regular press briefings on the Covid pandemic. Her handling of the situation is said to have won her plaudits.
So the PMO might have come to think of why not use her public relations skill.
Further, another senior additional secretary Govind Mohan on October 01 was sent off from the MHA following his appointment as Secretary in the Ministry of Culture. In this case, it was a promotion, hence it was an exit in the normal course.
However, the sudden repatriation of additional secretary Anil Malik (IAS:1991:HY) on October 01 left many of the insiders clueless about the reasons for repatriation that too with the clause of 'extended cooling off'.
Ten days later (11.10.2021), the Government of Haryana posted him as Principal Secretary, Housing for All, and Principal Secretary IT, Electronics & Communications Department which is considered a low-key assignment in the administrative framework of the cadre state.
Did something go wrong in his case? No one has the answer.