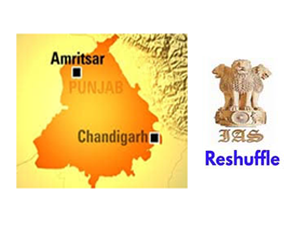 Chandigarh (16.10.2021): The Punjab Government has transferred two IAS officers with immediate effect. These officers included:
Bhupinder Pal Singh (IAS: 2011: PB) has been appointed as Special Secretary, Water Supply and Sanitation and in addition HOD Department of Water Supply and Sanitation.
Amit Talwar (IAS: 2013: PB) services are placed at the disposal of the Department of Transport for posting as Managing Director PRTC, Patiala.