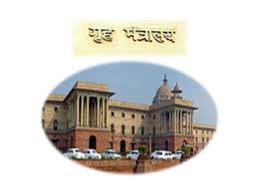 Raipur (19.09.2022): Union ministry of Home Affairs (MHA) revoked the suspension of Mukesh Gupta (IPS: 1988: CG) a fortnight before his scheduled retirement from service. Gupta was suspended in 2019 by the Congress government in Chhattisgarh.

As per MHA order ADG Gupta's suspension stands revoked after considering a representation submitted by him, the state government's note and relevant court orders. The IPS officer is due for superannuation on September 30.
Gupta was promoted as director-general during the previous BJP regime on October 6, 2018 — two months before the assembly elections. But later, his promotion was reverted.
After the change of regime, the Chhattisgarh bureau of Economic Offences Wing (EOW) registered an FIR against Gupta and another IPS officer Rajneesh Singh and others under a dozen sections for criminal offences, including using forged documents as genuine, criminal conspiracy, and under provisions of the Indian Telegraph Act for alleged unlawful interception of messages through phone tapping.
Gupta was heading the EOW when his team carried out raids in connection with Chhattisgarh's infamous PDS scam in which a couple of powerful bureaucrats and others were allegedly involved.