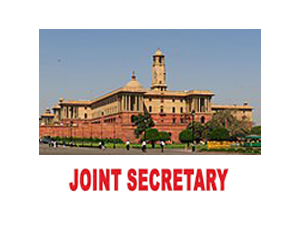 Time seems to have come to a halt for the 2003 batch IAS officers. Their agony for empanelment as Joint Secretary (JS) has been mounting. Even after 110 rounds of listing and notifications for empanelment (across services and batches) as JS since 16 August 2019, only one fresh round of 37 officers of the 2002 batch and 25 officers from a number of previous IAS batches have so far been empanelled as JS during the said period. Fifteen months have passed since the 2002 batch of IAS was empanelled yet nothing so far for the 2003 batch in all these empanelments notifications. Interestingly, IAS successor batches of 2003 know well that the delay would cast a shadow on their empanelment as well.

The increasing time gap for empanelment as JS for the 2003 batch stands in stark contrast to the fact that already four fresh batches of IAS (1991, 1992, 1993 & 1994) have been empanelled as Additional Secretary (GoI) and two batches of IAS (1987 & 1988) have been empanelled as Secretary (GoI).
For the 2003 batch officers, the waiting period for empanelment is seen getting much prolonged, even from the standard time taken by the NDA regime since 2014. The deviation in the time frame for JS empanelment is said to have become too marked in the last one year to go unnoticed.
Unlike the UPA-II government which took one batch every year for empanelment as JS, AS, and Secretary, the NDA administration since 2014 has been taking two batches simultaneously or in quick succession for empanelment till 2019 when the NDA's empanelment time frame came under some kind of tweaking.
Officers believe that in view of the number of sanctioned posts for JS, AS, and Secretary ranks, there was, and there is, no issue in taking up two batches of IAS for simultaneous JS empanelment, particularly since there was no cut back on the number of officers empanelled for JS. Indeed, the 110 rounds of notification issued since 16.08.2019 listed out as many as 362 officers from various cadres and batches for empanelment.
Further, these listings also tell another story. Since only 62, or 17 per cent, of the empanelled officers (during the above mentioned period), are from the IAS, it is surely not good news for the elite service, but at the same time, it augurs well for non-IAS officers who are getting a lion's share in JS posting.
Whether this trend - of reduced IAS representation at the JS level -continues for the small number of about 110 officers belonging to the 2003 IAS batch is also a question at the back of the minds of senior IAS officers even as JS empanelment for the 2003 batch gets delayed beyond expectation.
(By Rakesh Ranjan)