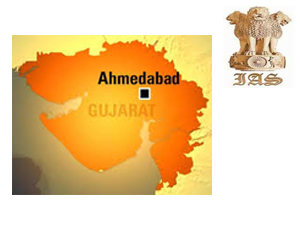 Gandhinagar (15.09.2021): Pankaj Joshi (IAS:1989:GJ) was on Wednesday appointed as Additional Chief Secretary (ACS) to the newly appointed Chief Minister Bhupendra Patel. Joshi replaces Manoj Kumar Das (IAS:1990:GJ). Prior to this Joshi was ACS, Finance Department.

Further, Ms Avantika Singh Aulakh (IAS:2003:GJ) was appointed as Secretary to CM vice Ashwani Kumar (IAS). Earlier Ms Avantika worked as Vice Chairman & Chief Executive Officer, Gujarat Maritime Board.
In addition, the CM got two OSDs as well in Dr M D Modia (IAS:2006:SCS Gujarat) and N N Dave (IAS:2012:SCS Gujarat). Prior to this Modia worked as Collector, Bharuch whereas Dave was Deputy Municipal Commissioner, Ahmedabad Municipal Corporation.