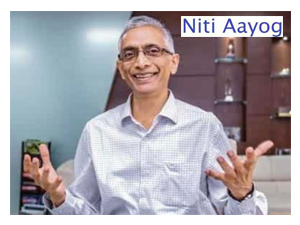 New Delhi (24.06.2022): The Narendra Modi administration on Friday appointed former Union Secretary for Drinking Water & Sanitation Parameswaran Iyer (Retd lAS:1981:UP) as the new Chief Executive Officer, Niti Aayog for a period ending June 30, 2024.

Iyer replaces Amitabh Kant upon completion of his tenure on 30.06.2022.
Iyer led the Swachh Bharat Mission, the country-wide sanitation campaign initiated by the Government of India in 2014 which over a period of time turned out to be the Modi administration's success story. He entered the Indian Administrative Service in 1981 and took voluntary retirement in 2009 to join the water and sanitation initiatives at the World Bank.