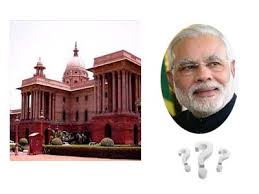 Disruption and disruptive changes have been something that define the NaMo administration appropriately. One may cite various examples to endorse this presumption.

The most interesting remark in this regard more often come from senior bureaucrats and top executive of the central PSUs is that days of certainties are over. And nothing guarantees you a smooth career progression be it empanelment for holding Joint Secretary, Additional Secretary or Secretary-level posts or PESB recommendation for board-level positions in Central PSUs.
Recently, various top-level executives of Central PSUs told Indianmandarins that earlier it used to be a deep sense of confidence and top executives used to congratulate their colleagues after PESB's result for board-level positions are out. But gradually it faded away as selection does not guarantee ACC's endorsement.
Similar appears to be the case of empanelment which was earlier considered as an assurance for posting at the level of JS, AS and Secretary in the government of India. 1985 batch senior IAS officers from Rajasthan and West Bengal cadre are such examples for whom posting as Secretary has become an endless wait. There are numerous such examples to endorse this assumption.
Stakeholders in bureaucracy and public-sector are often curious about this uncertainty. This is a known secret now that NaMo administration has less appetite for sharing its authority. Secondly, the ruling Govt at Centre has a strong and vast base of its cadre. Despite one meeting parameters for empanelment and PESB recommendation, it has to be in terms with certain other conditions as well. Unless these names are endorsed by the cadre framework, the end goal of empanelment and selection remains in the waiting-list but this is not the only criteria. Probably, this explains the reason behind inordinate delays in clearing various recommendations and proposals for appointment.
Interestingly, in previous regimes too getting the nod from the power-centers was in practice. In UPA and Vajpayee regime also there were certain power-centers and individuals whose endorsements were key to the top appointments. Even though access and influence played a key role as these old models not only earned disrepute but proved to be counter-productive for governance as well.
In the NaMo regime, it became almost impossible for anyone to leverage on access and influence for posting and appointment but 360 feedback system and cadre endorsements [if true] put together have made certain things quite uncertain. Indian civil services earlier used to be termed as 'Iron Curtain' but NaMo administration has become an 'Iron Curtain' in itself. This is the strength of NaMo administration and to an extent its weakness as well.
(By Rakesh Ranjan)