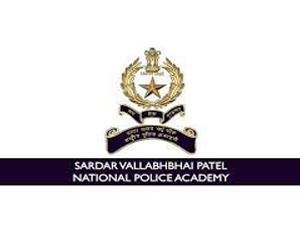 New Delhi (05.08.2021): To make policing better in the country, the National Police Academy (SVPNPA) is expected to enter into an agreement with the French government for an exchange programme of their cadets for training purposes. This foreign attachment would sharpen skills of IPS probationers to tackle new-age challenges in India. Cybercrime, terrorism and urban policing are some of the evolving areas of concern so far as policing is concerned.
Ambassador of France to India Emmanuel Lenain, along with some senior police officers of his country, visited the NPA a few months back to look into the possibilities of exchange of IPS probationers from India and French senior police officers for advanced training here.
NPA has already been sending its probationers to Israel for training. But due to COVID-19 pandemic, the foreign attachment programme has been called off for some time. NPA will also be looking at training collaborations with Russia and Sri Lanka. Two years ago, the institute added Mauritius to its list and had been training police officers from there, apart from officers from Nepal (since 1954) Bhutan (since 1965) and Maldives (since 1998). The academy has become a centre of excellence in the entire sub-continent as senior police personnel from Nepal, Bhutan, Maldives and Mauritius have been trained here.