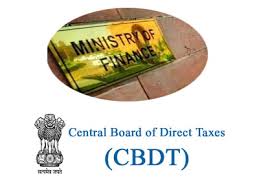 New Delhi (23.06.2021): Institute of Chartered Accountants of India (ICAI) chief Nihar N Jambusaria has constituted a seven-member task force to address the issue of technical glitches of new income tax e-filing portal and recommend the measures required to streamline the system following a request from the Union Finance Ministry in this regard.

On June 8, Finance Minister Nirmala Sitharaman asked Infosys, the software builder for the portal, on Twitter to fix technical glitches on the portal. The ministry sought written representations on June 16 from various stakeholders regarding glitches faced on the new portal. On June 19, Infosys said that it was working to resolve the issues and claimed to have succeeded on some issues.
As reported by Indianmandarins earlier, Infosys could do very little in the absence of correct inputs that have been missing in the absence of teamwork between top CBDT officials and field officers conversant with practical problems.
Despite Infosys' best efforts, it is learned that taxpayers continued to highlight the unresolved troubles like inability to view past e-filed returns, the longer loading time of the web page, weak user interface, and inability to view old demand, grievances, and intimation orders.
This prompted FinMin to hold a meeting of all stakeholders. At this meeting, attended by Sitharaman, Revenue Secretary Tarun Bajaj, CBDT chairman Jagannath Mohapatra, and other officials, ICAI made a presentation on various issues being faced on the new portal.
At the meeting, tax consultants also submitted their representations regarding technical and performance issues, including missing data and modules which are not working. Some of them suggested that the old e-filing portal should remain active till the time the new portal stabilizes.
The ICAI and tax consultants were assured that the issues would be resolved soon.