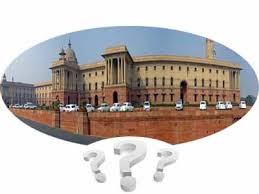 New Delhi (22.06.2021): The incumbent DGP of Haryana Manoj Yadava (IPS: 1988: Haryana) has on Tuesday requested the Haryana Government for pre-mature repatriation to the Intelligence Bureau from his current position. He was sent to Haryana on the recommendation by a committee of the Union Public Service Commission (UPSC) for appointment as the state police chief.
His tenure was extended for a period of one year beyond January 20, 2021. Yadava had returned to his parent cadre after a 15-year stint with the IB and joined as State DGP on February 21, 2019.
Yadava has now requested the Haryana Government to relieve him to join Intelligence Bureau as Additional Director citing career prospects and personal consideration.
People in power corridors are abuzz over the actual reason for his request for repatriation to Intelligence Bureau (IB).