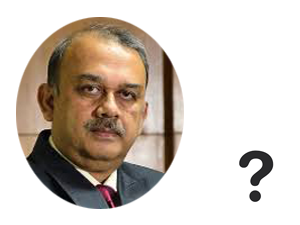 In bureaucratic circles, it is widely believed that two senior retired IAS officers from Gujarat are constantly being targeted by their own few peers.
Going by the reports in the media former Union Economic Affairs Secretary Atanu Chakraborty (Retd IAS:1985:GJ) had to resort to filing a defamation case against a news platform for allegedly targeting his wife for holding a senior position in a state-funded PSU. Though the media organization later claimed (CLICK TO READ) that it stood by its previous report.
Further, if some insiders are be believed former Gujarat Chief Secretary J N Singh (Retd IAS:1983:GJ) is also said to have been facing rough weather in his own cadre state as few decisions that were taken during his tenure were revisited recently by the incumbent Gujarat administration with few more under watch.
These recent examples are being seen as living examples of witch-hunting but few insiders termed it 'politics in bureaucracy'.