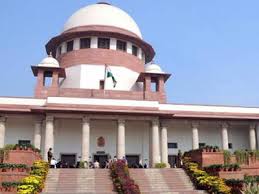 New Delhi (19.05.2023): The Central government cleared the appointment of Justice Prashant Kumar Mishra and Senior Advocate KV Viswanathan as judges of the Supreme Court. The two will be sworn in as judges at 10.30 am on May 19, 2023.

The Supreme Court Collegium had recommended their appointment by way of a resolution on May 16. The collegium headed by Chief Justice of India (CJI) DY Chandrachud and comprising Justices SK Kaul, KM Joseph, Ajay Rastogi, and Sanjiv Khanna considered that there was only one member from the bar directly appointed to the Supreme Court bench while making the recommendation.
On the retirement of Justice JB Pardiwala on August 11, 2030, he will be in line to assume Chief Justice of India's office till his retirement on May 25, 2031. On his appointment being cleared by the Central government, Senior Counsel Viswanathan will be the tenth name in the list of lawyers to be appointed to the Supreme Court directly from the Bar.