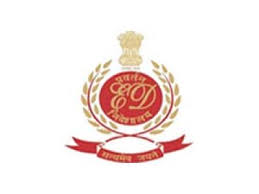 New Delhi (06.07.2022): As part of a money-laundering probe, the ED raided 44 locations of Chinese phone manufacturer Vivo and its other entities. The ED is likely to summon some of the executives of the company after collective evidence and may also look at whether to look out circulars needed against any executive.
The action is being seen as part of the Union government's continued crackdown against Chinese entities and their linked Indian operatives indulging in serious financial crimes. Searches were carried out under sections of the PMLA.
The government agency filed a money laundering case after taking cognisance of a recent Delhi Police (economic offences wing) FIR against a distributor of the agency based in Jammu and Kashmir where it was alleged that few Chinese shareholders in that company forged their identity documents.
The alleged forgery was done to launder illegally generated funds using shell or paper companies and some of these "proceeds of crime" were diverted abroad or put in some other businesses by skirting Indian tax and enforcement agencies.