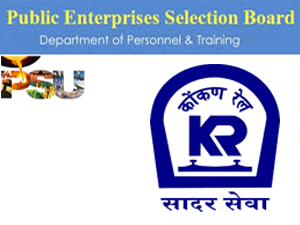 New Delhi (08.10.2021): Ministry sources say that CONCOR Executive Director Santosh Kumar Jha is not keen to join the Board-level post in the Konkan Railway Corporation Limited (KRCL). Reportedly, he has written a 'recusal' to the Centre from the post of Director (Operations & Commercial) to which he was selected by PESB on June 11, 2021.
It has set off a chain of speculations and made officials wonder whether it's his own choice?
KRCL's Board-level position is considered important among senior railway officials.
ALSO READ:
KRCL: SK Jha selected for Board-level position (11.06.2021)