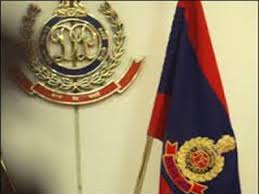 New Delhi (28.09.2021): In a minor, though critically important reshuffle Delhi Police rehashed the responsibilities of two Special Police Commissioner rank officers. Accordingly;

Neeraj Thakur (IPS:1994:AGMUT) was regularized as Special Commissioner of Police, Special Cell; an assignment which he looked after on an ad-hoc basis.
Further, Devesh Chandra Srivastava (IPS:1995:AGMUT) was posted as Special CP, Crime. It may be underlined that previously Srivastava worked as Special Economic Offence Wing (EoW) with the additional charge of Special CP, Crime. Under the new arrangement, the EoW has been merged with Crime.
ALSO READ:
Delhi Police: 11 Special CPs get new assignments in a major IPS reshuffle (25.09.2021)