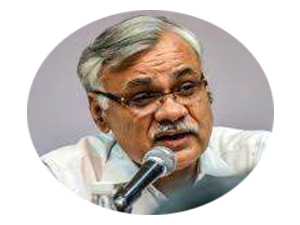 Lucknow (12.09.2023): New guidelines for review of development and law and order in Uttar Pradesh apparently led to unease among the IPS circles that needed Chief Minister Yogi Adityanath to intervene and revoke the order. The order was possibly issued without the knowledge of the CM.

The order issued on August 30 by UP chief secretary Durga Shanker Mishra stated that the district magistrates (DMs) will review the law and order in 68 of the total 75 districts. In the remaining seven districts of Agra, Ghaziabad, Kanpur, Lucknow, Noida, Prayagraj and Varanasi, the police commissioners will have the responsibility under the police Commissionerate system.
The now-repealed order said that the DM would preside over the monthly law and order meetings and the SSP/SP, Additional DM, Additional SP, Deputy SP, senior prosecution officer, district government counsel and all station house officers (SHOs) would join those meetings.
Sources said that this led to the UP Police brass taking up the matter with the CM and the order was overturned within hours adding that by the evening of August 31, district police chiefs were informed that the order was rescinded.
Such an order was issued on the same lines in 2017 too, but it was withdrawn after the DGP headquarters and top IPS officers expressed discontent. This allegedly shows that some IAS officers want to display one-upmanship and keep making attempts to usurp powers of IPS officers.
Meanwhile, serving and retired IAS officers feel that in those districts which don't have a Commissionerate system in place, the DM remains the head of the criminal judicial system according to the Police Act, 1861.