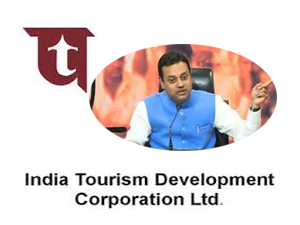 New Delhi (02.12.2021): The Appointment Committee of the Cabinet on Wednesday appointed BJP spokesperson Dr. Sambit Patra as the Chairman of India Tourism Development Corporation (ITDC). Earlier, he was an independent director on ONGC.

Patra's appointment follows the simultaneous ACC clearance of the Ministry of Tourism's proposals for splitting the ITDC's single post of CMD into two separate posts of chairman and managing director.
Dr. Patra will hold the post of part-time non-executive Director and Chairman of ITDC for a period of three years from the date of assumption of charge or until further orders, an official release stated.
The release also stated that the tenure of 1990 batch IAS officer Ganji Kamala V Rao as ITDC managing director will continue till further orders.
It may be underlined that ahead of the Gujarat Assembly election 2012 the UPA-II Government had appointed Shankar Singh Vaghela as ITDC Chairman by splitting the post into Chairman & MD posts. Then it was rumored that Congress high command and Ahmed Patel wanted to keep Vaghela away from the state during the elections.
(By Rakesh Ranjan)