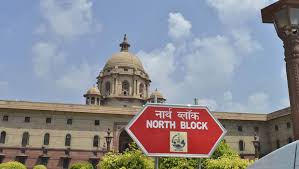 New Delhi (09.06.2021): After the states, it's the center's turn to run short of IAS officers.

Even as several states reel under an acute reported shortage of IAS officers, compelling them to make one officer look after several portfolios as the additional charge, the center has reportedly requested the states to deploy more officers (except those who are due to be promoted shortly to Senior Administrative Grade (SAG)/Higher Administrative Grade (HAG)) at the center.
The center wants more officers at the level of deputy secretary, director, and joint secretary.
Even though the center had made this request in December 2020, the states' response has been reportedly 'minimal'.
In a fresh letter dated June 4 to the states, the DoPT has noted that "the number of nominations received so far has been very minimal and as such the representation of officers from various cadres/services especially at DS/Director level is extremely low."
The poor response from the states has made it difficult for the DoPT to do proper cadre management, says the letter.
It points out that the cadres that have not been forwarding adequate nominations for Central Staffing Scheme at various levels may have to settle for less number of additional Senior Duty Posts in the future by way of the corresponding reduction.