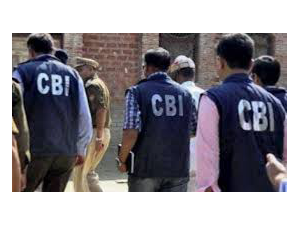 New Delhi (15.01.2022): The CBI has booked E S Ranganathan, director (marketing) of GAIL, along with several suspected middlemen and businessmen in an alleged case of bribery of over Rs 50 lakh from private companies buying petrochemical products marketed by the Maharatna PSU, officials said on Saturday.
Following the registration of the case on Friday, the CBI conducted searches at about eight locations in Delhi-NCR including the office of Ranganathan
Ranganathan at Bhikaji Kama Place in Delhi and his residence in Sector 62, Noida.
Besides Ranganathan, the agency has also booked middlemen Pawan Gaur and Rajesh Kumar, N Ramakrishnan Nair who had allegedly collected bribes, businessmen Saurabh Gupta and his Panchkula -based company United Polymer Industries and Aditya Bansal and his company Karnal-based Bansal Agency, they said.
"Source has further informed that on December 17, 2021, Rajesh collected the demanded bribe amount from beneficiary private parties and delivered it to Gaur for Ranganathan. Source has further informed that on December 18, 2021, on the direction of Ranganathan, Nair...has collected the said amount of Rs. 40 Lakh from the residence of Gaur. Thereafter on December 20, 2021, Gaur pursued Ranganathan for issuance of order, on which he had told him that he would sign after returning from Mumbai," an official said.