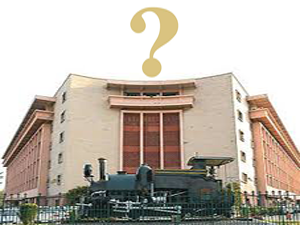 The perpetually warring cadres of Indian Railways were said to be the curse of the government. They were said to oppose reforms, fought for resources and lobbied for sub-optimal projects. The Prime Minister ordered the right anti-dote for the sickness - MERGE THE CADRES.
Accordingly, a proposal was made for a merger and the Cabinet approved the plan in double quick time, such was the urgency of the matter. The Chairman Railway Board, V K Yadav, asked for and got an extension for a year to implement the plan. This was many months before the COVID crisis, yet little action was taken. Now the COVID is considered a deterrent to the merger of the cadre.
Interesting to recall that the cadre merger plan met with vehement resistance from the Civil Services entrants, who claimed that the interdepartmental fight of IRSME and IRSEE should have been solved just by merging these two cadres. Why create a serious technical crisis by bringing humanities and engineering graduates into a single fold?
Well, the plan doesn't end there. There was a proposal to restructure the Railway Board, first such exercise after 1925, when the Railway Board was created. The Cabinet was assured, which was accepted in good faith, that the Board would be restructured on a functional basis, with separate Members looking after Passenger Business, Freight Business, Infrastructure, Finance and headed by the CRB, now wielding the power of a CEO. All these posts would be ex-cadre. Also, there would be a DG, Human Resources, an ex-cadre post again.
Now, not only is the IRMS cadre nowhere near creation, having been assigned to an Empowered Group of Ministers or Secretaries, the restructuring of the Board, which was a far easier task has been put off as well. As a result, the following are the distortion's that have crept in and being further enhanced:
1. The post of Financial Commissioner, originally encadred for the Indian Railways Accounts Service (IRAS) continues to be so. An Additional Member or IRAS, Majula Rangarajan, has been looking after the role for several months now. Now, there is a proposal to promote her to Apex Grade to make her a full-fledged FC, just a few months before her retirement. Many say it is a reward for her signing on the dotted lines on proposals to privatise the Railways. But several others say that in fact she was the only one who wrote on file against the merger of cadres and for which she was denied full-fledged FC for long and she continued as AM/Finance looking after the post of FC.
2. The post of Member Staff, which was to be surrendered under the Cabinet Approved reforms, continues to exist. Member Traction, Rajesh Tiwari held this post on a dual charge basis for many months. Upon protests by the IRPS cadre, the Additional Member (Staff), Anand S Khati was deputed to look after this post for some time. Anand Khati has recently been moved as DG Human Resources (DGHR) in the same grade as AM. Now, there is a proposal to grant him, Apex Grade, as DGHR.
3. DPC for grant of Apex Grade to Manjula Rangarajan and Anand Khati is underway. People ask if this is a restructured Board, the posts of FC and DGHR should be filed on ex-Cadre basis from out of General Managers. Why are these officers being given higher grade in ex-Cadre posts over many seniors, who are working as General Managers and are in the same grade as these two from earlier dates.
4. It is not clear if the Railway Board has been restructured or not. The post of Member Rolling Stock (MRS) encadred to IRSME should have gone to LC Trivedi, General Manager of East Central Railway, who was eligible by all norms. In another case of alleged discrimination against the IRSME, LC Trivedi was never promoted. If Restructuring of the Board was the cause for not promoting LC Trivedi, why was the post of MRS not surrendered? Why was it given on a dual charge basis to PC Sharma an IRSS officer?
5. The posts of FC and DGHR now open to all cadres are sought to be filled from old cadres. The appropriate step would have been to make new recruitment rules and define eligibility of candidates for these if Rail Bhawan was serious about the Cabinet approved cadre merger plan.
The above-mentioned facts, perspectives may appear mutually differing and at some point mutually contradictory as well. But all its part of a process. Like any new move creation of combines IRMS cadre too can not be full-proof and can not keep everyone contended. But it is also true that running on the steel wheels Indian Railways itself is run by the very bureaucracy termed as a steel frame and behind the iron curtains of the Rail Bhawan, everything is not so fair causing frustration and anger of officers.
A discontented lot of officers of Indian Railways blame DOPT saying either has its hands are full or it does not care for eight thousand Group A Officers, a group larger than most other cadres put together. The intervention of the PMO or the DOPT is not always a solution rather it calls for introspection to restore the faith of Railway Officers in government, governance and administration.
(By Rakesh Ranjan)