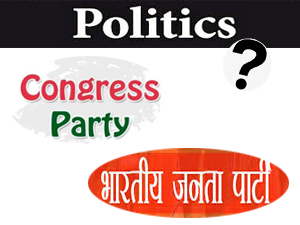 New Delhi (19.01.2022): With Bahujan Samaj Party Mayawati is more or less giving a walk over to her political rivals, the Bharatiya Janata Party has lapped the occasion which was working on its plans to win over Dalit votes. However, the BJP was working from long among Dalit community from length and breadth of Uttar Pradesh with its plans to take its support base further from 2017 Assembly elections and 2019 Lok Sabha elections.
After 2017 Lok Sabha elections, the NDA has fielded a Dalit Ram Nath Kovind as President of India who belongs to Kanpur and is from the most unrepresented community. The Centre has given proper representation of Dalits in council of ministers including Nishith Pramanik, who is Union minister of state for Home. But the real strategy of the BJP for 2022 Assembly elections started with the resignition of Baby Rani Maurya as Governor of Uttarakhand.
Maurya was appointed national vice president of the BJP and was touring the entire state since then. She has now been fielded from the Agra (Rural) Assembly constituency of Uttar Pradesh. Jagpal Singh has been fielded from a general constituency Saharanpur. Maurya belongs to the Jatav sub-caste of Dalits from which former Uttar Pradesh chief minister Mayawati belongs to. By fielding her from Agra (rural), the BJP not only attempts to eat into the solid vote bank of the BSP but women voters will also be influenced. There is a need to understand that Dalits constitute around 21 per cent of the state of which over 50 per cent are Jatav votes.
The BJP has been trying to woo Dalit voters for a long and it succeeded in winning them over in Uttar Pradesh in sizable numbers at least in the last three consecutive elections. But if the party manages to garner the support of Jatav voters with the help of Maurya, it will really be a big achievement for the BJP. She has been made part of the election management committee of the BJP in of Uttar Pradesh and it is likely that some more Dalits will be accommodated by fielding them as BJP candidates. The BJP had organised several programmes after appointing Maurya as National vice president of the party and ensured attendance of people from the Dalit community. For these functions, the party highlighted Maurya's Dalit identity, by adding Jatav to her name in hoardings and formal communications. This makes the strategy of the party quite clear.
The BJP has managed to create a vote bank of over 40 per cent of which Dalits are an important constituent. Now, the party wants to take that number to 50 per cent and its leaders are repeatedly saying so. Moreover, the way Mayawati is conducting herself, the spark as a fiery leader that she used to carry is completely missing. This is the reason that disheartened and disillusioned people have started leaving the BSP which is the reason for its shrinking votes in the state. Political analysts say that she has now turned into a drawing-room politician. But the most important thing that goes against her is that Dalits are finding that she has not done anything to empower the community. They have gone to the extent of saying that she was busy managing her own good fortunes. So, a big section of Dalits has already relinquished her but people belonging to her own community, the Jatavs, are still having full faith in her and are hanging around her. But if the BJP strategy works for it then that aura of Mayawati will also vanish.
The conspicuous absence of Mayawati from Uttar Pradesh politics and despite having an alliance with Shiromani Akali Dal in Punjab, the BSP is literally invisible in Uttar Pradesh and Punjab in terms of election campaigning. No programme of Mayawati either in Punjab or in Uttar Pradesh is causing doubt in the minds of her supporters. This is emboldening other political parties to poach from her support base. Despite all odds, the BSP managed to keep its vote share intact to 22 per cent but how long will she be able to do this with this kind of inertia is doubtful.
But this is certainly giving the Samajwadi Party a chance to make a dent in the BSP vote bank. Meanwhile, the Samajwadi Party is trying to woo Dalits and many Dalit leaders from the BSP joined the party. Samajwadi Baba Saheb Ambedkar Vahini has been launched by the Samajwadi Party on October 16, 2021. A former BSP leader, Mithai Lal Bharti has been appointed as its chief who has good influence in Poorvanchal region. So, the SP is trying to win over Dalit votes and may field a sizable number of Dalit candidates. But the game plan of the SP is spoiled by the new kid in the block Chandrashekar Azad 'Rawan' who has quite a sizable following among Dalit youths in western Uttar Pradesh. The SP has humiliated him by offering 2 seats while he was insisting on a minimum 5. This has infuriated his supporters.
To counter the Samajwadi Party's game plan to win Dalit votes, the BJP which has already won over a section of non-Jatav Dalit votes to its fold is trying to win Jatav votes by utilizing services of Baby Rani Maurya in Uttar Pradesh's elections. The former mayor of Agra has been appointed as National vice president of the party. She is part of the election management committee and if the BJP forms the government in Uttar Pradesh, in all likelihood she would be appointed as the third deputy chief minister of the state.
Appointing her third deputy chief minister will help the BJP not only to reach out Dalits but also women constituency. She belongs to Agra and the region around has a concentration of Jatav voters. The strategy of the BJP will not only work for it in 2022 Assembly elections but also for 2024 Lok Sabha elections in view of the importance of Uttar Pradesh that sends 80 members in the Lok Sabha.