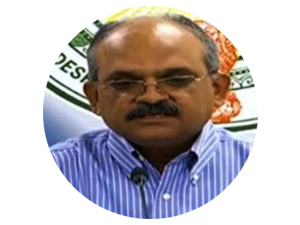 New Delhi (29.11.2022): The Government of Andhra Pradesh appointed Dr KS Jawahar Reddy (IAS:1990:AP) as the Chief Secretary. Currently, he is serving as a Special Chief Secretary to the Chief Minister. In his current assignment, Dr Reddy is considered a full-time team leader for the administration in the chief minister's office. Previously, he also worked at Tirumala Tirupati Devasthanams (TTD) as a Chief Executive Officer. As CS he may have a term up to June 2024.
He will assume charge as CS on December 01, 2022, as the incumbent Chief Secretary Dr Sameer Sharma (IAS:1985:AP) will retire on November 30.
Dr Sharma got two extensions after being appointed as the CS in 2021.