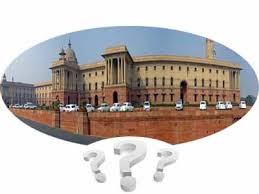 New Delhi (24.09.2022): In what could be termed as a major setback to the All India Services (AIS) officers, the Centre has decided to withdraw multiple incentives and allowances given to the All India Service Officers for posting in the North-East states. These officers belong to the Assam-Meghalaya joint cadre, Sikkim, Nagaland, Tripura and Manipur cadres.
The incentives that these officers were getting since 2009 have been withdrawn with immediate effect, the order by the Ministry of Personnel, Public Grievances and Pensions says. This will incur a loss of around 30 per cent of salary benefits and therefore there is widespread resentment among the NE AIS officers on the issue.
The various incentives that have been withdrawn include post-retirement housing for AIS officers working in North East, an incentive of reimbursement of payable income tax to Tribal All India Service Officers belonging to North East Cadre on Central deputation and Inter-cadre deputation from and to North East Cadre.
Some other facilities that these officers will have to forgo are accommodation retention of 3 years and going back to NE cadres after serving central deputation is also going to be withdrawn by MoHUA soon.
The government has reduced the cooling-off period for these officers. There will be no relaxation deputation norms for women AIS officers.
Above all, as these officers are not eligible to buy any property in states like Nagaland therefore they cannot build a house there. In other cadres, officers even get land and flats at concessional rates. So how can Nagaland be compared with so-called mainstream cadres?
Sources said that the reason for additional monetary allowance was derived from the fact that the area is remote, has a high cost of living, inflation, no facilities for good schools and hospitals etc. And above all the difficult circumstances to live in and work there in insurgence affected distrusted hilly terrain.
The source further said that additional monetary allowance and facility of retention of accommodation for three years in Delhi are much needed and were given after due deliberations in the past due to the above-mentioned factors.
Notification to this effect depriving NE Cadre (AIS) officers of allowances and incentives for serving in the NE states came as a bolt from the blue on Friday evening. These officers are not only clueless and hopeless but are also feeling cheated.
AIS officers comprise Indian Administrative Service (IAS), Indian Police Service (IPS) and Indian Forest Service (IFS).
It is, however, not clear if the officers of Arunachal Pradesh Goa Mizoram and Union Territory (AGMUT) or UT cadre posted in North East will be affected by the present order.