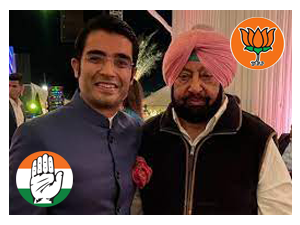 New Delhi (03.12.2022): In a lightning speed Congress National Spokesperson Jaiveer Shergill was appointed to the BJP; the Right-wing of national politics. Grievances of Jaiveer Shergill before calling it a quit to the grand old party was that 'Sycophancy' had taken over 'merit' and he was not given an audience of those who mattered due to 'certain coterie' always surrounding them. But there is more than what meets the eye.

Isn't it a quid pro quo arrangement and a packaged deal as, interestingly, Shergil was not even a primary member of the BJP at the time of being appointed as a spokesperson? A deal with former Punjab CM Capt Amrinder Singh seems to have fructified now that how his men would be accommodated in the BJP. Apparently, it was a bonanza for him as simply by criticizing Rahul Gandhi and the Congress, Shergill was awarded by the ruling dispensation. Having a roaring practice in PMLA matters would bring him more fortunes in the bargain just by being on the side of the ruling dispensation.
Shergil might be right while switching to the right side of politics as unlike the Congress, the present-day BJP does not have a 'coterie culture' but all this doesn't make his move upright. Probably, a loss-profit equation defines and justifies his move well.
(By Rakesh Ranjan)