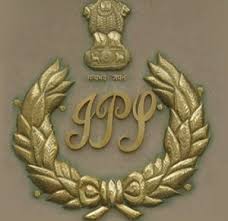 Patna (05.12.2022): When there is a mention of Rohtas district of Bihar, Naxalism pops to everyone's mind but a police officer has taken an initiative to engage people with something worth noticing. Sushil Kumar, SP EOU, (IPS: 2015: BR) has decided to help students and enable elderly people by providing access to a well-equipped library in his native village in Rohtas district. This is helping them to read books and magazines instead of wasting their time.

Books are available on various subjects ranging from literature to economics to history and old competitive exam magazines. The library also has a collection of some reputed magazines like Dharmyug of the yesteryears as old timers read them in full attention experiencing nostalgic moments. People are getting all these facilities for free as they are all applause for the initiative of the officers.
On the death anniversary of Kumar's father i.e. March 22 last year, the library was inaugurated. It has everything including chairs, tables, and a collection of over 1000 books. He managed to get books donated for the library which is getting rich by the day. People can even take books to their homes for 15 days. The village has a population of 1,000 and there are 150 houses in it.