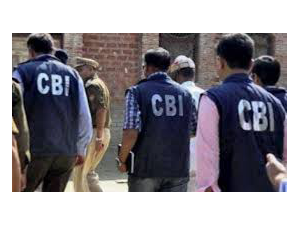 New Delhi (11.11.2021): A CBI DSP Namo Prakash Mishra has made a rather unusual request to PM Narendra Modi. In a letter to him, he has requested to allow him to quit his job without any post-retirement benefits and that his post-retirement benefits be passed to his three immediate supervisors who 'need his money more than him.'

The letter written in a highly unprofessional manner has invited criticism across sections but at the same time, the letter exposes the agony that Mishra has probably gone through without any redressal in the last three years without any work assigned to him.
Mishra's letter sent on November 09, 2021, mentions the subject of the letter as "quitting the service of CBI without any monetary benefit'. The letter is also marked to the CBI Director, ADG, and a Joint Director.
It was rumored that the CBI might be thinking of issuing a press note to clarify its side of the story. If it does so, nothing could be more foolish. Better the CBI resolves the matter internally without making a public display of disorder in its own house.
Anyway, the letter is gone to the PM, and hence it will only be appropriate for the CBI to wait for the opinion of the leader of the government instead of preempting him.
Indianmanadarins has learned that senior CBI officials see Mishra's letter as a complaint and not a resignation letter. It is pointed out that technically, a resignation letter is addressed to the organization or to the head of the department. Since this technical aspect is missing, officials believe that the letter is targeted for media attention and for causing huge embarrassment to those supervisors whom Mishra has come to view as his tormentors.
Mishra's letter reads: "It is submitted that I am working in CBI as Dy SP...This department has become hell for me as the senior officers are having personal grudges against me. I have not been assigned any work for the last three years.
In view of the above, it is requested that I may be allowed to quit from CBI. I also do not wish to draw any monetary benefits from the Govt. of India such as gratuity, pension, etc. My gratuity may be given to my three senior officers as they need more money than me."
Some senior CBI officials have reportedly been dismissive about Mishra's complaint as they consider him a perpetual grumbler. Insiders claim/blame that Mishra is habitual of exhibiting his cast and gender biases and remarks against his colleagues. They make the point that he has filed about 50 or so written complaints, that he faces two departmental inquiries, and that he defied a 2017 transfer order by going to the court and securing a stay.
(By Rakesh Ranjan)