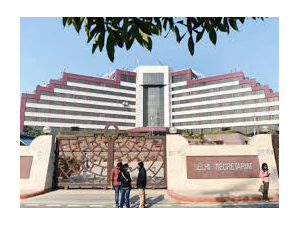 New Delhi (22.01.2021): Chairman of the New Delhi Municipal Council Dharmendra (IAS:1989:UT) is seen racing ahead of a number of contenders for the post of Delhi CS on the strength of the confidence of the central government he has earned. Besides, he is reportedly also in the good books of MoHUA's top officials and Delhi LG Anil Baijal.
Indianmandarins has learned that another bright officer Dharmendra Sharma (IAS:1988:UT) is also in the reckoning and has a long tenure till September 2023, though his junior Dharmendra will remain on the turf till September 2025.
Even though there are a number of officers from pre-1989 batches like The incumbent Goa Chief Secretary Parimal Rai (IAS:1985:UT), Adviser to Chandigarh Administrator Manoj Kumar Parida (IAS:1986:UT), and Additional Chief Secretary (Delhi) Satya Gopal (IAS:1988:UT) - all equally competent, the government in all selection matters has its own criteria/preferences and, therefore, it may so happen Dharmendra may be chosen as the successor to the outgoing Delhi Chief Secretary, Vijay Kumar Dev (IAS:1987:UT), who is said to be awaiting his turn as a secretary to GoI.
The government's preference for Dharmendra is attributed to the fact that both Rai and Parida, known for their undoubted skill as administrators, are scheduled to retire in January and February 2022 respectively. Likewise, Satya Gopal has 18 months on hand for retirement. However, this is not seen to dilute his chances of becoming CS and is, indeed, seen to have a legitimate claim for the post.
Since Dharmendra Sharma has a longer tenure left compared to the above-named officers, his chances can't be ruled out on the consideration of age, even though Dharmendra may be seen to have certain advantages over him.
(By Rakesh Ranjan)