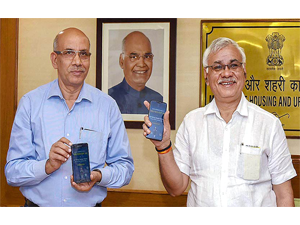 New Delhi (22.01.2021): The Ministry of Housing & Urban Affairs, as well as the Delhi government, is yet to announce/advertise and call for applications to fill the post of MD of DMRC, which may fall vacant on March 31 after the incumbent Mangu Singh's second extended tenure is scheduled to end.

Since DMRC is a joint venture between the central government and the Delhi government, both are responsible for filling vacancies in the Metro. Normally, the process is initiated and completed by the state government with the concurrence of the central government.
So the delay has attracted avoidable attention and set off speculations whether the Ministry and the Delhi government were in a dilemma over selecting a successor to Mangu Singh or whether some influential officials were canvassing support to extend the services of Mangu Singh further.
It is pointed out that Mangu Singh took over from Metroman E. Shreedharan as DMRC MD on 01 Jan 2012. He was given the first extension in December 2016 and the second one on 15 December 2020 to facilitate his continuation till 31 March 2021 with the objective to find a suitable successor to him.
It is learned that Clause 144a of the Articles of Association of DMRC mandates that a suitable person for top posts must be found before the posts fall vacant.
Since the process of filling top posts in any government agency is cumbersome, there is a legitimate concern among officials why the process of selecting a successor to Mangu Singh is not yet started.
It is pointed out that Singh had already completed 65 years of age - up to which normal extensions are given.
(By Rakesh Ranjan)