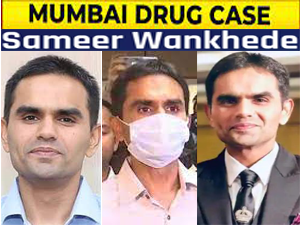 Mumbai (15.08.2022): Former Mumbai Zonal Director of the Narcotics Control Bureau (NCB) Sameer Wankhede (IRS: 2008) filed a defamation complaint against former Maharashtra cabinet minister Nawab Malik. The city police registered a case against Malik.
Wankhede lodged the complaint in the wake of getting a clean chit from the Mumbai district caste certificate verification committee of the Maharashtra Social Justice Department. He was being probed for allegedly submitting a fake caste certificate for getting a government job.
Malik, a Nationalist Congress Party (NCP) leader, had alleged that Wankhede had submitted a fake caste certificate to get a government job. The district caste certificate verification committee in its order had said that Wankhede was not a Muslim by birth and it has been proven that he belonged to the Mahar caste, which is a Scheduled Caste (SC).