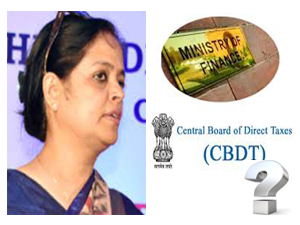 New Delhi (23.08.2021): Ahead of the retirement of Mrs Anu J Singh (IRS IT:1985) and Krishna Mohan Prasad (IRS IT:1984) this month-end the Appointment Committee of the Cabinet (ACC) is expected to clear the appointment of the new chairman and members in the Central Board of Direct Taxes (CBDT).
Reportedly, Mrs Anuja Sarangi (IRS IT:1985) may be appointed as the new Chairman. Presently, J B Mohapatra (Member- Investigation) is holding the additional charge of Chairman as an ad-hoc arrangement.
Power corridors are abuzz that as Member (Vigilance) Mrs. Sarangi is the most influential Member and has a grip over the key affairs of the Board. It may be underlined that her husband Hemant Sarangi Retired from the post of Chief Commissioner of Income Tax (CCIT) and later became Member (Technical ) in the National Company Law Tribunal (NCLT).
Prior to her appointment as Member (Vigilance), she worked as DG (Vigilance) which gives her an edge over others and makes her the front runner for becoming PC Modi's successor as Chairman, CBDT.
ALSO READ:
Reading between the lines: CBDT appointments and work allocation raise interesting questions (09.06.2021)