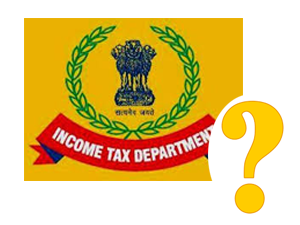 New Delhi (19.06.2021): Why put in operation a new untested system, while the old one is perfectly all right? And why on earth should the government put all the onus on taxpayers while its tax departments don't keep their part of the social contract?

These are the questions the NDA administration should be asking itself if it at all desires to keep its public promise of making things simple and easier for the taxpayers.
To control the damage to its image already caused by the introduction of a new IT portal, the government may, to begin with, instruct the Assessing Officer not to pass any ex-parte orders.
Look at the mess the new IT portal has created. While the old website was made non-functional from 1 June, the new website was launched only on 7 June. While the latter became accessible only late in the evening on 7 June, but till 15 June, logging in remained a challenge, and even if one surmounted that, none of the functions worked.
These added to the following critical problems:
For DSC registration, the utility does not open.
For changing the password, the OTP is not received on the mobile.
On profile settings, in spite of old specifications for key persons, fresh data is required to be filed. Old data is not captured. Thus, with the new portal being operational every assessee is required to update the profile.
Cannot upload TDS returns or revised TDS returns.
On the page "Pending Action" no data for E Proceedings is available nor can the compliance be made in the absence of any display. "Coming soon" appears.
Login is unusually taking a long time.
The Help page is not functional.
Grievance resolution is stated on passing the complaint to the relevant authority and old grievances get deleted without informing if the grievance is resolved.
The processing of tax returns should strictly be in chronological order.
Static password is cumbersome for assesses in small cities and towns.
Certain Jason files are not made available by the Department.
For details, VSV login through TDS is permitted but the page is nonfunctional.
Delays in filing return of income for the A.Y.2021-22.
Rectification of mistake option is not available u/s 154 of the Act.
Bank validation takes 10-12 days' time.
Newly incorporated companies and firms are not able to register on the portal.
Unable to raise refund re-issue request.
No tab provided for re-registering a charitable trust under section 12AA of the Act.
Mismatch in PAN data is often shown when technically there is no mismatch.