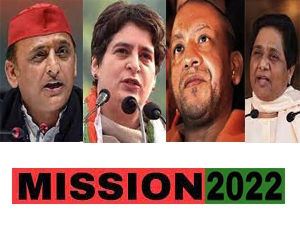 New Delhi (19.06.2021): Is Behen Mayawati losing her Will-to-Power on account of her tempestuous temperament?

Of late, the Samajwadi Party has been seen trying to poach her MLAs including those suspended by her.
Earlier, some of her top leaders had joined the BJP and were suitably rewarded by being given berths in the state cabinet.
At the moment, the BSP is left with 7 MLAs despite having won 19 seats in the 2017 Assembly elections. The party lost one in a by-poll and Mayawati had expelled a few in the past four years. Seven MLAs who rebelled during the Rajya Sabha elections last year were expelled leaving the party strength to seven in the Assembly. These MLAs, however, have not been disqualified in the Assembly as yet.
The SP is reportedly eying them for the 2022 assembly poll.
The bigger threat to Benhenji, though, maybe coming from new emerging personalities like Azad, etc.
Will these personalities be able to dent her vote bank of 18-19%. Let time give its judgment on the issue.
Given the situation, Behenji will do herself a favor by doing Yoga and meditation to control her fiery temperament and thus become more accommodative to her party members.