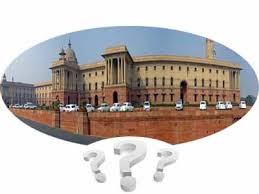 New Delhi (22.03.2023): The Centre has been facing an acute shortage of All India Services officers as many officers are either unwilling to come on Central deputation or the States do not relieve them due to shortage at their end. The DoPT has informed a parliamentary panel that only 442 IAS officers are working with the Centre against the required strength of 1,469 officers.
The details were mentioned in the 2023-24 Demands for Grants report of DOPT that was tabled in the Rajya Sabha last week. DoPT further said that out of the prescribed Central Deputation Reserve of 1,469, only 442 officers are working at the Centre.
The parliamentary panel, headed by Bharatiya Janta Party (BJP) member Sushil Kumar Modi, said that there was a shortage of 1,472 IAS officers across the country and the Centre has been recruiting 180 IAS officers annually through Civil Services examination. As on January 1, 2022, the total number of IAS officers stood at 5,317.
The panel was informed that as many as 115 IAS officers had not filed immovable property returns, a mandatory exercise. The report said that 23 per cent of posts were vacant in the CBI and since January 1, 2022, only 175 officials were recruited.
One of the reasons stated was that the CBI was not receiving sufficient nominations of officers from the Central Armed Police Force (CAPF) and State police, both of which have traditionally been a major source of induction, particularly up to the rank of Inspector in the organisation.