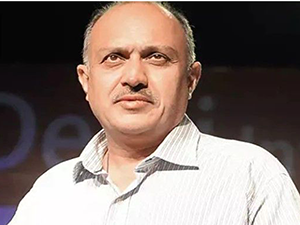 New Delhi (21.11.2023): Ever since Delhi CM Arvind Kejriwal's recommendation reached LG VK Saxena for immediate suspension and removal of Chief Secretary Naresh Kumar (IAS: 1987: AGMUT) on alleged corruption charges, the prospects of an extended term for CS has apparently brightened. Contrary to the common belief any attempt to corner and punish officers not aligning with a non-BJP ruled state often turns out to be a boon; this is what a section of insiders believes. The LG has already refused to consider the report by the Delhi government seeking action against the chief secretary.
It may be underlined that Naresh Kumar is scheduled to superannuate on November 30, 2023 and Kejriwal's move is seen as a timely attempt to shed the burden of corruption charges against his government and blunt the prospects of Kumar's extension.
For last several months a sizeable section of senior bureaucrats believed that the Centre would extend the terms of Delhi CS right before his retirement date. Post Kejriwal's move the very section has started believing that instead of blunting his prospect, it may work as push factor paving the way for an extended term. Instead of Kejriwal's provocation to punish, the Centre may reward him.