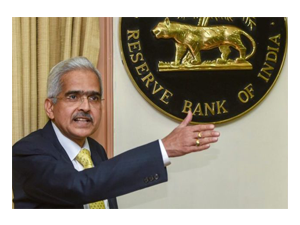 New Delhi (17.03.2023): Reserve Bank of India (RBI) governor Shaktikanta Das (Retd IAS: 1980: TN) has been named Governor of the Year by the Central Banking Awards 2023 on March 15. He has been recognised for his leadership, and for his handling of multiple crises that have arisen during his tenure. Prime Minister Narendra Modi Congratulated him.

Das took office in December 2018, just as the financial sector in India was on the brink of collapse and moving through the first and second waves of the Coronavirus. He has overseen the resolution of several collapsed non-bank financial companies and the steady improvement of the banking sector, which had long been a drag on growth.
Das's predecessors, Raghuram Rajan and Urjit Patel, had already initiated some measures to address the non-banking financial crisis, such as revising the bankruptcy code to resolve NBFCs, but additional measures were implemented during Das's tenure.