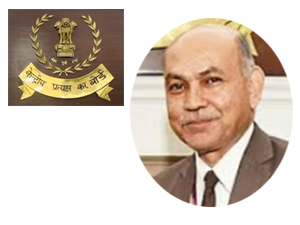 New Delhi (12.11.2021): Rajya Sabha Chairman M Venkaiah Naidu on Friday appointed former Chairman of Central Board of Direct Taxes Pramod Chandra Mody (Retd IRS IT:1982) as the new Secretary-General of Rajya Sabha. Mody replaces PPK Ramacharyulu, who was appointed SG on September 1, this year.
Reportedly, RS Chairman signed the order of appointment to this effect. According to informed sources, Mody is likely to take charge today.
Further, incumbent SG Dr. PPK Ramacharyulu has been appointed as Advisor.
It may be underlined regime, Indian Revenue Service officers from Income Tax cadre are thriving. First VK Chaudhary was made CVC. Then SK Mishra as ED for three years! Then Sushil Chandra as Chief Election Commissioner.