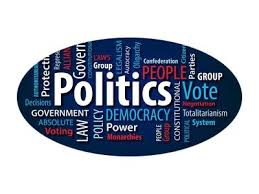 New Delhi (04.08.2021): Some of the left-out BJP leaders might be accommodated in the organization especially in the election-bound states. Sarvanand Sonowal has been accommodated in the Union cabinet, now former Uttarakhand chief minister Trivendra Singh Rawat is likely to be made in-charge of Uttar Pradesh.
Rawat was co-in-charge of UP in the past. The recent meeting of Rawat with Prime Minister Narendra Modi and other party leaders has given speculation a go that he might be sent to Uttar Pradesh. The BJP does not want to take any chance in Uttar Pradesh.
There are many other leaders like Ravi Shankar Prashad, Prakash Javadekar and Dr Harsh Vardhan who will be entrusted with some or the other responsibility in the organisation after they were divested from the Union cabinet. There are elections in five states and the party needs people from the organization. Javadekar and Prasad may be once again asked to handle media while Harsh Vardhan may be given some role in Punjab.