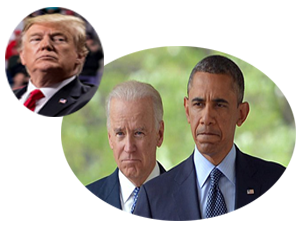 Joe Biden (78), the Democratic nominee for US Presidential elections, has announced that former US President Barack Obama will join him for the first virtual grassroots fundraiser next week. The week-long Biden's campaign will start from coming Tuesday.

Biden also announced that he raised USD 80.8 million in the month of May with an average online donation of USD 30 to his campaign.
In his remarks, Biden said that "The US has been facing systemic racism........last few weeks have shown that we are a nation furious at injustice. We feel it in our bones; we see it in our streets"
Obama termed this as the most important election of the life which is scheduled to take place in November this year which Obama finds as a chance to rebuild US economy which works for everyone.