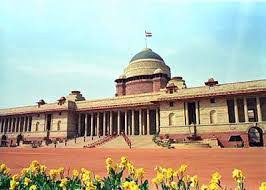 New Delhi (16.06.2022): Who will the NDA set up as its presidential candidate to lure voters from all camps?

It is speculated that Anusuiya Uikey, a women tribal leader and the current Governor of Chhattisgarh, is the top contender for the post. Being a tribal, woman and BJP leader gives her candidature a very strong possibility to be fielded for the post.
Similarly, Draupadi Murmu is a Santhal tribal woman leader from Odisha. She is seen as close to the PM as also the RSS. She has a good rapport with the NDA partners as well and her candidature will help Naveen Patnaik not to slip away and the Jharkhand CM could be constrained to supporting her.
Arjun Munda is a tribal leader and Union Minister in the Modi government but factionalism in the BJP especially in Jharkhand may harm his candidature. His image may also come on his way as he was close to the camp which does not have much say in the present regime.
M Venkaiyah Naidu is the incumbent Vice President of India. He is from Andhra Pradesh/Telangana but leadership is not very enthusiastic about his name as his neutrality on Telangana.
Tamilisai Soundararajan is Governor of Telangana and LG of Puducherry. She is a former BJP leader from Tamil Nadu with one of the most serious contenders for the post as her elevation to the post of President will help the BJP to penetrate southern Indian states.
Banwari Lal Purohit is the former MP from Nagpur and present Governor of Punjab. A Marathi leader of importance but his past record with the Congress may prove to be an impediment for him.
Arif Mohammad Khan is a former Union Minister and incumbent Kerala Governor. His name is also making a strong ripple. His knowledge of the constitution and Islamic theology may prove to be handy as well as a threat to his candidature. His temperament may embarrass the government as he is uncompromising in his thoughts.
Syed Mukhtar Abbas Naqvi is a Union minister in the Modi government who was denied a Rajya Sabha nomination recently. Since he is very close to Modi and temperament-wise very similar to present President Ram Nath Kovind, so he is in the reckoning but appointing a Muslim President may further drive away BJP's voters who are already accusing the NDA of being UPA III in terms of minority appeasement.
Anandi Ben Patel is governor of Uttar Pradesh and very close to the leadership but being a Gujarati may undermine her chances.
Nitish Kumar is the chief minister of Bihar. Some political compulsion may catapult him to the post but this could prove to be the gravest political hara-kiri committed by the Government ever. Obviously, the government knows it very well.
Thawar Chandra Gehlot is Governor of Karnataka. His name is doing rounds but successive Dalit President is not likely to be acceptable.
Rajnath Singh is the Union Defence minister and if he is nominated for the post, no one will be surprised as he is among a couple of senior popular leaders in the cabinet considered to have reached the peak of their political careers; at least in the present regime at Centre.