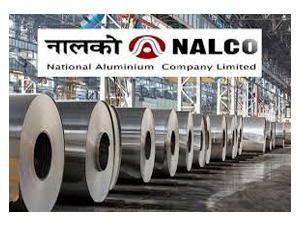 New Delhi (08.01.2021): Union Minister for Coal & Mines Pralhad Joshi on Thursday said that NALCO will invest around Rupees Thirty Thousand Crores (Rs 30000 Crs) by the financial year 2027-28 on the company's expansion and diversification plans. Joshi was addressing the 41st Foundation Day of NALCO at the company's headquarters in Bhubaneswar.
Out of this proposed investment, the company will spend over Rs 7000 crores on the 5th stream refinery, Pottangi bauxite mines, bauxite transportation system from south block & Utkal D & E coal mines. Remaining Rs 22000 crores will be spent on smelter and captive power plant (CPP) expansions, which also include expansion of the company's smelter plant at Angul district in Odisha with construction of a 1400 MW feeder CPP.
The ambitious growth plans will add to the alumina and aluminium sectors having a multiplier effect in the production and consumption of this strategic metal.