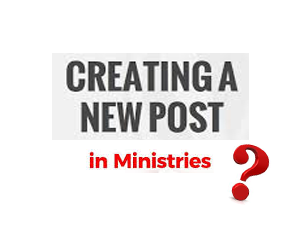 Indianmandarins has learned that the MHRD may create a new post of additional secretary in charge of technology to supervise, coordinate, proliferate, and accelerate digital and IT-enabled educational programs like Swayam and Diksha and others.

The ministry's raison d'etre for establishing the new post is its objective to take the best of teaching and learning process to the masses particularly the most disadvantaged communities and individuals in line with the New Education Policy's focus on equality to accessing the best of education.
The new post will be designed for all technology-related matters of both School Education and Higher Education.
A common post is not uncommon in the MHRD. Both the departments of school education as well as higher education have a common pool of JS (Admin), JS (IC), and JS (Policy). So the proposed post of AS (Technology) would be new value addition.
Meantime, officials have ruled out the possibility of a merger of the two departments of school education and higher education as has been rumored for the past two-three weeks.
(By Rakesh Rajan)