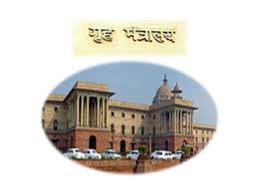 New Delhi (21.05.2022): Taking a tough move the Union Home Ministry on Friday asked DANICS officers; Sandeep Kumar Mishra (1997), Sravan Bagaria (2001), Shailendra Singh Parihar (2001), Shingare Ramchandra Mahadev (2010), Nitin Kumar Jindal (2011) and Rakesh Kumar (2011) to immediately report to the Union Territory of Lakshadweep failing which, it said, disciplinary action would be initiated as per rules without any further reference.

It may be underlined that six DANICS officers had moved to CAT against the order of MHA to join work in Lakshadweep or face disciplinary action. These officers were transferred to the UT of Lakshadweep from Delhi in November 2021. The officers claimed that they have already served five years of mandatory service out of Delhi.
Contrary to their claim the CAT, on May 20, ruled that it had found no merit in their applications to stay their transfers. During the hearing, the Additional Solicitor General informed CAT that the transfer order was issued in exigencies of service/public interest. The MHA order followed the CAT order on the same date when it was issued to these officers directing them to immediately report to the UT of Lakshadweep and forward a copy of their joining report to the Lakshadweep Administration, failing which disciplinary action as per rules will be initiated. After they were issued the transfer order, the MHA sent a reminder in February this year.
The Tribunal said, "It is the settled proposition of law that a government servant cannot disobey the transfer order by not reporting at the place of posting and then go to court to ventilate his grievances. It is his duty to first report for work where he is transferred and to make a representation subsequently as to what may be his personal problems, which has admittedly not been done in the instant case."