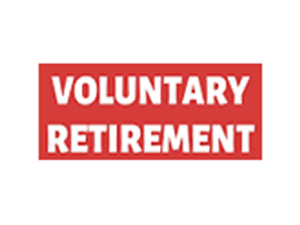 New Delhi (06.09.2022): After five senior IAS officers, including one each from Bihar and Odisha Cadre, sought VRS in recent months, Vidya Bhushan (IAS: 2008: UP) is the sixth officer who has sought VRS citing health reasons. He is serving as MD Poorvanchal Power Distribution Corporation. However, the matter is being linked to his wife Alankrita Singh (IPS: 2008: UP) who was suspended in April 2022 for visiting foreign countries without informing the competent authority. Initially, she proceeded on one and half months left in October 2021 but did not join the office.

In addition, Vishal Gagan (IAS:1998:OD) too sought VRS w.e.f. 30.08.2022.
This is to recall that Renuka Kumar, Juthia Patankar, and Vikas Gothwal have already sought VRS.
Before the Centre started the process of repatriation to the home cadre Union Secretary Renuka Kumar (IAS: 1987: UP) applied for VRS on July 25, 2022. Reportedly, she believed that before someone takes the decision on her fate she should decide on her own.
Similarly, Juthika Patankar (IAS: 1988: UP), then Secretary CIC, sought VRS last month citing personal reasons whereas Vikas Gothalwal (IAS: 2003: UP) who was on study leave too cited health as the reason for seeking VRS.
Former Joint Secretary in the Department of Revenue Uday Singh Kumawat (IAS: 1993: BH), while serving in the cadre too took VRS that became effective from August 5, 2022.