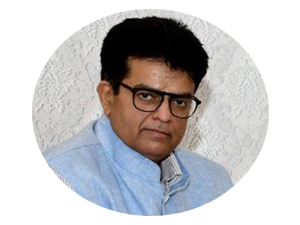 Chandigarh (30.11.2021): On the superannuation of Vijai Vardhan (IAS:1985:HY) the Manohar Lal Khattar government in Haryana on Tuesday appointed Sanjeev Kaushal (IAS:1986:HY) as the new Chief Secretary. Kaushal, the senior-most officer in the state administration, has been in the good books of Khattar who had picked him as Principal Secretary to CM when the BJP formed the government in 2014. Kaushal's retirement is due on July 31, 2024.

It may be underlined that Kaushal is the third person from the family to don CS' hat.
In the nineties, his father-in-law B S Ojha was CS whereas his elder brother Sarvesh Kaushal, a 1982 batch IAS, also worked as Punjab CS whereas his father late Baldev Kaushal was Engineer-in-Chief with the Government of Haryana Government.
It is understood that during his tenure as the Financial Commissioner Revenue he executed major pet projects of CM ML Khattar namely; projects to make Haryana "lal dora" free and the modernization of the age-old revenue record rooms.