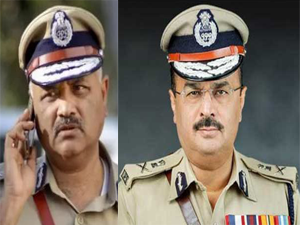 Bengaluru (21.05.2023): Immediately after the newly elected Karnataka government took oath in it appointed Dr Alok Mohan (IPS:1987:KN) as the Director General and Head of Police Force of Karnataka. He is due to retire in April 2025.

The coveted post of DG fell vacant after the then DGP Praveen Sood (IPS:1986:KN) as CBI Director.
Prior to this Dr Alok Mohan has been given the additional charge of the post of chairman, Karnataka State Police Housing Corporation, Bengaluru with effect from May 22.
He brings with him a vast experience of working in various divisions of the department during the last 36 years. He was the Joint Commissioner of Bengaluru city, Crime Division, ACB and ADGP.
ALSO READ: