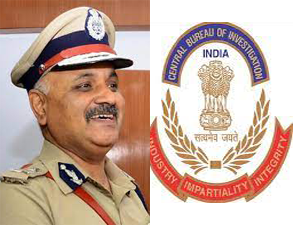 New Delhi (14.05.2023): The government has appointed Karnataka director general of police (DGP) Praveen Sood (IPS: 1986: KN) as the next Director of the Central Bureau of Investigation (CBI) for a period of two years. Sood will take over from Subodh Kumar Jaiswal (IPS: 1985: MH) who completes his tenure on May 25, 2023.

The committee comprising Prime Minister Narendra Modi, Chief Justice of India (CJI) DY Chandrachud and the leader of the opposition in the Lok Sabha Adhir Ranjan Chowdhury met on Saturday to decide the name of the next CBI chief. Reportedly, the name of Sood was approved with a majority decision as Chowdhury was opposed to his name and wrote a dissent note.
Sood is scheduled to retire in May 2024 but having two years fixed term he will remain as CBI chief till May 2025. Under the newly inducted provisions he may continue as CBI chief beyond May 2025 as well.
ALSO READ:

K'taka battle not yet over, DGP Sood as likely CBI Director suggests so!