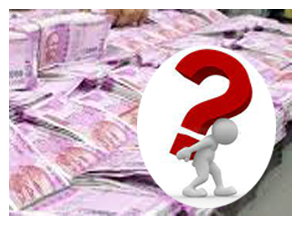 New Delhi (20.05.2023): Rs 2000 notes will be out of circulation but remain legal tender. Some take a dig by terming the move 'Back to Square One'.

Following the decision on Rs 2000 currency notes murmuring and all sorts of guessing in the air appear to have captured public's imagination now.
A section of who's who, including members of top corporates, have started speculating as if something of sort may come as a surprise soon.
What next?
The most plausible answer could be printing Rs 1000 notes with new Parliament building on them. Before 2024 LS polls, the picture of new Parliament would reach every nook and cranny. But again, all it might may be part of ongoing guessing and rumours post latest decision on Rs 2000 currency notes.