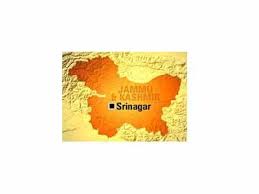 Srinagar (01.12.2022): A section of Jammu and Kashmir Police personnel including IPS officers have not been given their salaries for the past two months, who get their salaries under New Pension Scheme. They have been informed that their salaries have been withheld because of "non-availability of budget".

Signals have been sent to various quarters saying "Salary for the month of November 2022 in favour of officers/ officials drawing their salary under NPS Scheme has not been drawn due to non-availability of budget. Inconvenience is regretted. The matter has been taken up with police headquarters J&K for allotment of funds."
Salaries for the month of October too have not been credited into their accounts. It has happened for the first time that salaries of J&K Police personnel have got delayed. Other departments might have been affected, but police officials would get it on time.